Welcome to PerseusJackson's profile.
Please do not edit this page without my permission!
Wiki Trivia
Camp Half-Blood Wiki currently has 322,053 edits, 1,087 articles, and 241 active users.
About Me
About Me
Hello
person
. My name is Jordan Terraemotus Tempestas and I am an administrator on this wiki. If you need any help feel free to contact me on
my talk page
. I have a sandbox
here
that I am currently working on
My local time is Friday, 24 May 5:48 pm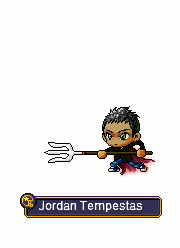 Real Life
Real Life
Personality
I am a very intelligent, mature person. However, I can act random and immature at times. I cam slightly hot-headed but I can be rational. However I speak out for my rights and I fight for another;s rights if they can't do it for themselves. I always do what I think is morally right. Because of this, I may sometimes seem rebellious.
Physical Description
I am short but fairly muscular. I have spiky black hair and black eyes. I have tanned skin.
Facts About Me
My hobbies include cricket, football (soccer), tennis, squash, badminton, swimming, running (long distance), chess, scrabble etc.
My Best Friends
My Friends
My Wikis
My Fanfics
My Fanfics
They wore both done in collaboration with other users.
My Userboxes