I MISSED MY WIKIVERSARY!
HAPPY WIKIVERSARY TO ME!
(LOL, I need to get a life!)
If you have read any of the Benedict Series books (also known as the Soulfinder Series) by Joss Stirling, please help me over HERE!.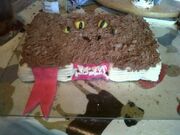 I'm a big fan of fantasy, adventure ... any good book that I can lay my hands on! I also love the Harry Potter series, the Belgariad series, Inheritance series etc. etc.
I love all things Percy Jackson! But I was so disappointed about the movie version of The Lightning Thief, the plot was so ludicrously different from the book that if they were (and they are) going to do The Sea of Monsters, it would be hard to keep the main plot going. But I think the casting was good, apart from Pierce Brosnan as Chiron - eww!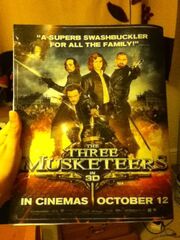 Feel free to message me about anything. :)
Hmeig ~ Veni, Vidi, Scripsi 21:11, October 11, 2012 (UTC)