Welcome to GorgonsRock ;)'s profile.
Please, do not edit this page without my permission, thanks.
"
Frank: The only whale sharks in captivity in the world, that's kind of amazing.

Keto:Yes, and these are small, you should see some of my babies out in the wild

"

–Keto, to Frank Zhang in The Mark of Athena
Hi person! Welcome to my profile page!!☻
I am a chat moderator and a rollback, so watch out! (JK, but really, try to stay out of trouble) I really like the Percy Jackson series I've read ALL the books and seen the movie like 3 times before.As you can see I'm also a big fan of the Gorgons, I just think it's amazing, all their powers, especially Medusa and how she can turn people to stone. I've been liking the Gorgons since what.... 7 years old, and I know a lot of facts of gorgons and I've been checking the page but what's in there pretty much already covers it all.My favorite animals are snakes and dragons (which is actually a creature though)...I sort of like plants (venus flytraps), and I enjoy doing community service in my school when I can because I think it's like a fun free time, like cleaning the beach from trash.I LOVE fruits, grains, and dreid fruits as well. I also really, really, really enjoy a LOT to watch movies, I really like them, but in free times I either get in the internet or read books which I have no problem with, but I'm really anxious for The House of Hades  and the next books coming out from The Heroes of Olympus, and this pretty much covers most about me.
My favorite pages
Edit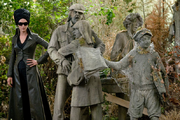 My friends?
Edit