Hey person, I hope we can be friends. If you want to talk, my email is courtneydiangelo@gmail.com
Courtney


Title
Daughter of Poseidon
Vital Statistics
Gender
Female
Family
Poseidon (Father)
Percy Jackson (Half-Brother)
Tyson (Half-Brother)
Status
Alive
Eye Color
Blue (more like Turquoise)
Hair Color
Dark Brown
Height
5'2" or so
Other
Affiliation
Olympians
Weapons
My sword named Hurricane (Τυφώνας)
Species
Demigod, maybe
Home
Camp Half-Blood
my house in Canada
Greek/Roman form
none
Appearances
Eyeopener (link on page)
Actor
None
Quests
None yet
I'm a 15 year old girl that is a big fan of the percy jackson series. I live in Calgary, Canada. im not going to put my real last name but Courtney is really my first name. Im sure u can tell that i really like
Nico di Angelo
. I had never really liked reading then i had 2 do a book report on a book of my choice. That night i called my friend and asked him if he could bring me a shortish book an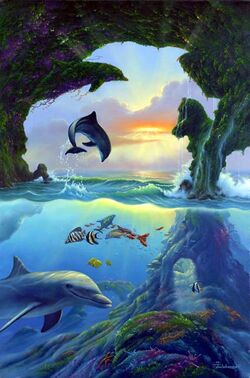 d he said he could. The next day on the bus he handed me
The Lightning Thief
and i said "hey i saw the movie and i loved it". I read the book and I fell in love. I currently own the entire Percy Jackson series,
The Lost Hero
,
Demigods and Monsters
,
The Demigod Files
and Percy Jackson and the Olympians;
The Ultimate Guide
. For those of u that havent read the demigod files or the ultimate guide i would highly suggest it. There is an awesome quiz in the ultimate guide that pretty much says that
if u were a half blood who is likely 2 be your parent. I think its pretty cool, i got Poseidon, yay! I would be Percy's half-sister. hey, my favorite animals are dolphins.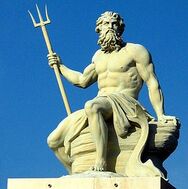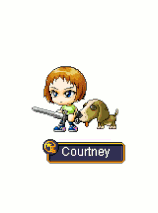 My Friends
Edit
LongClawTiger (usually on fanfiction wiki)
I LOVE MAKING FRIENDS!!!
(edit)
| | |
| --- | --- |
| 751 | This many edits have been made by this user. |
| | |
| --- | --- |
| | This user likes Poseidon because he is cool. |
| | |
| --- | --- |
| | This user likes Hermes because he is cool. |
These are a few of my favourite things
Edit
Activities
Edit
playing my clarinet (if i end up putting a vid on youtube I'll put up a link)
playing sports (even though i suck at some of them.........perserverance)
doing any of the above outside is really fun
making random references that some ppl might not get (like the title of this section lol)
go on the wiki to help out and talk with the friends i've made (oh now i'm just being a kiss up, but it's still one of my fav things)
any disney music (and i'm talking about the stuff from the old movies like the lion king)
i LOVE the band one republic
animal by neon trees
fireflies by owl city
stereo love (because of the accordian)
never to late by hedley
i listen to some of the songs by the cast of Glee
your gardian angel by the red jumpsuit aparatus
dynamite by taio cruz (because it reminds me of this one AWESOME day that i had in summer with my friends)
my immortal by evanesence
Rocketeer by far east movement ft. RYAN TEDDER!!!! (he is the lead singer of one republic)
if anyone has a song they think i would like send me a link and it might end up on here
Appearances
Edit
one right now its my fanfic called Eyeopener
I am also in a collab called The Prince of Time
Courtney-Daughter of Water 02:52, March 31, 2011 (UTC)